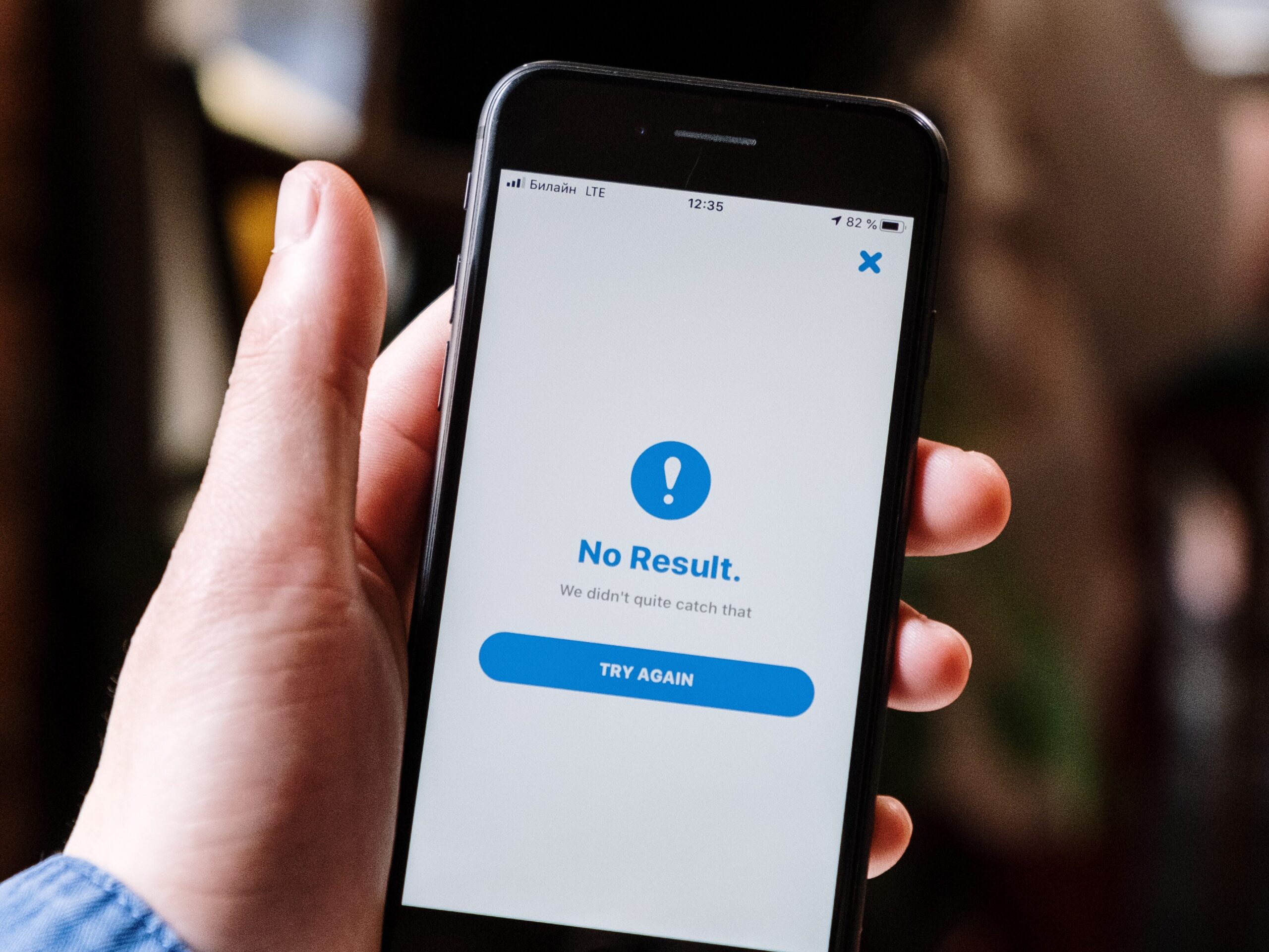 Working with B2B clients on public relations initiatives, media relations (i.e., pitching stories to journalists to land earned media coverage) is an integral part of the gig.
You talk with your client and come up with a story idea you just know will blow the right journalist away. You even know the exact journalist to pitch the story to.
You write the pitch, packed with information that makes the story the ideal fit for that journalist's audience.
You send the pitch – and – crickets. No response. Nothing.
Because the truth is, sometimes, despite your best efforts, your pitch may fall flat.
When this happens, should you just give up?
No.
What can you do instead?
Seven Alternatives When Your Media Relations Efforts Fall Flat
Whether you're doing your own PR or working with clients, here are seven options to try when you've sent your pitch and there's no response:
1. Re-send the pitch.
It's OK to follow up on the pitch by sending it again. Sometimes, the journalist simply didn't see it the first time around. If they're like most reporters, their inbox is filled to the brim with media pitches.
When you re-send it, add a note to say, "I'm following up on this—please let me know if you have any questions or need anything further." Always thank them for their time.
Journalists usually don't mind one follow-up message but don't pummel them with follow-ups. 90% of journalists say at least one follow-up email is acceptable. 49% of those prefer just one follow-up. 52% say three to seven days is the preferred amount of time to follow up after the initial pitch is sent.
2. Rewrite the pitch—and send it again.
If you've sent the pitch, followed up, and still haven't heard anything, you might consider rewriting it. Take a look at the subject line and the pitch itself to see if you could take another approach.
Maybe there's a different angle you could highlight – or perhaps you could rework the subject line to be more appealing.
3. Try contacting the journalist via social media.
You've tried to contact the reporter via email, but that's not working. Instead, you could try to reach the reporter through social media.
Check to see which outlets they're active on. Twitter is the platform many journalists prefer.
Another tip – follow the journalist on Twitter and try lightly engaging before you send a pitch.
4. Pick up the phone.
Because reporters don't like phone calls – and most don't answer their phones – the phone is used sparingly these days when reaching out to them. This is exactly why it might be worth a try if you've not been able to get their attention via email or DM.
Nine out of 10 times, you'll end up leaving a message, so be sure you've thought it through before calling. Keep it brief and be sure to include your number.
You can also send the pitch again via email when you hang up (mention that in your voice message).
5. Look for another media outlet or contact.
You've created the perfect pitch for what you thought was the ideal media contact, but it went nowhere.
Why not choose another outlet? This may require rewriting the pitch to be a fit for that reporter or publication, but it could pay off if you get a response.
Be sure to research another media outlet and contact who might be interested. You never want to spam a pitch out to dozens of journalists at once. It's not effective and only results in alienating reporters.
A recent example from my client work: We wanted to land a story in the daily paper, but after many attempts to get in touch, the editor replied that they don't cover this type of story (a milestone anniversary). So, I got creative and went to the paper that covers the suburb where the company is based (it's affiliated with the larger daily paper but runs hyperlocal stories). That worked – and resulted in the story we were hoping for, complete with a photo they sent a photographer to capture. Since it's all digital, we could share it on social media which drew a lot of attention, especially on LinkedIn, as it's a B2B client in the manufacturing industry.
6. Figure out another way to get the news out.
You can turn to self-publishing to get your news or story out. There are a number of options, including using it as a blog post, publishing on LinkedIn or Medium, pitching it as a contributed article, or turning it into a speaking abstract.
Paid media is another option. While you should be sure to understand the differences between earned media (which is what media relations results in) and paid – primarily that you should disclose when you've paid to publish a piece as it's not the same as editorial coverage – it can provide an alternative if there's a trade publication that your audience follows, for example. It may offer the ability to pay to publish thought leadership articles (an added benefit of paying for coverage is that it can help you get on the radar of the editorial team).
The PESO Model (Paid, Earned, Shared, Owned) provides a diagram to refer to if you have questions about the differences. And this post by Frank Strong of Sword and the Script spells out how to incorporate all four of these into your B2B PR and marketing initiatives.
Once you've published it, you can share it on social media to increase visibility.
7) Save it for later.
There are instances where the timing may be off for a particular story. At those moments, it can be perfectly OK to shelve it for another day.
Create a story bank where you keep track of all the stories you've developed and pitched so you can revisit and potentially plug the ideas into other initiatives you may be working on. You never know when the ideal opportunity will present itself.
This works for a company of any size, be it a small business trying to do its own PR or a larger B2B company.
Get Creative to Ensure Your Story Is Published
The bottom line is that there are lots of options today for brands to get their news and stories out there. If one approach fails, you can always try something else.
If you need help with your media outreach efforts, get in touch.
About the author: You'll find Michelle Garrett at the intersection of PR, content marketing and social media. As a public relations and communications consultant, Michelle's articles and advice have been featured in Entrepreneur, Muck Rack, Ragan's PR Daily, Attorney at Work, Freelancers Union and more. She is the co-host of #PRLunchHour on Twitter Spaces and is the founder and host of #FreelanceChat. In addition, Michelle was named among the top 10 most influential PR professionals by Commetric and ranked no. 3 on the PR Measurement Twitter Influencer Index in 2021.